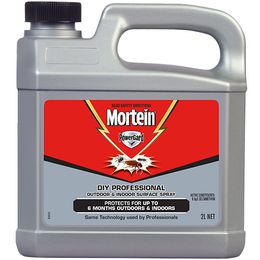 Protect your home from roaches with the new Mortein Kill & Protect DIY Professional Surface Spray. Its unique formula creates a barrier to stop infestations outside the home for up to 3 months and inside for 6 months using the same technology as professionals.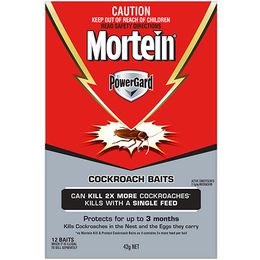 Effective and discreet, these baits are best used as a precautionary measure to prevent a small problem from getting out of control. If a cockroach ventures inside your home, the special cockroach bait will attract and quickly kill your unwanted visitor.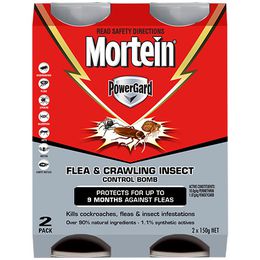 NATIONAL PARKS EDITION The ultimate solution to residential pest control. Inspired by the crisp air of Mount Kosciuszko National Park, these odourless control bombs kill multiple insect types and break the cockroach breeding cycle.