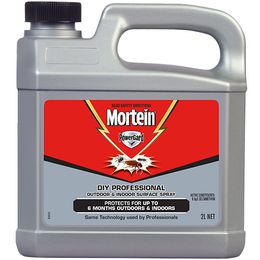 Protect your home from roaches with the new Mortein Kill & Protect DIY Professional Surface Spray. Its unique formula creates a barrier to stop infestations outside the home for up to 3 months and inside for 6 months using the same technology as professionals.
PowerGard Crawling Insect Killer Surface Spray is a direct spray for fast kill of crawling insects. It has a long reach spray to kill from a distance of up to 2m and keeps killing crawling insects for up to 6 months when sprayed on surfaces.
Effective and discreet, these baits are best used as a precautionary measure to prevent a small problem from getting out of control. If a cockroach ventures inside your home, the special cockroach bait will attract and quickly kill your unwanted visitor.
Mortein PowerGard Flea Bomb protects for up to 9 months and kills fleas and flea eggs.