PowerGard Crawling Insect Killer Surface Spray is a direct spray for fast kill of crawling insects. It has a long reach spray to kill from a distance of up to 2m and keeps killing crawling insects for up to 6 months when sprayed on surfaces.
Effective and discreet, these baits are best used as a precautionary measure to prevent a small problem from getting out of control. If a cockroach ventures inside your home, the special cockroach bait will attract and quickly kill your unwanted visitor.
Mortein PowerGard Flea Bomb protects for up to 9 months and kills fleas and flea eggs.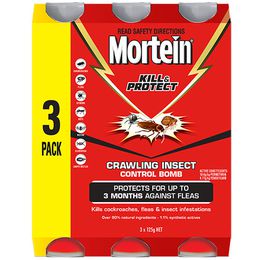 Protect your home from insects for up to 3 months with the new Mortein Kill & Protect Control Bombs. This complete do-it-yourself solution to home pest control releases a fine mist that kills more than seven of the most common pests and breaks the breeding cycle of fleas. The dual-active formula takes bug control to a new level.
Protect your home from roaches for up to 3 months with the new Mortein Kill & Protect Cockroach Baits. Cockroach baits are an effective and simple way to protect your family from these unwanted visitors. They're an active measure once a cockroach has entered your home. Consider putting the baits out in time for summer, cockroaches' favourite season. For maximum protection, use the baits in conjunction with Mortein Barrier Outdoor Surface Spray to kill any cockroach that dares to set a skinny leg over your threshold.
With 98% Natural ingredients and 1.4% trusted synthetic actives, this odourless automatic insect control system for outdoor use will protect you against Flies and Mosquitos from dawn til dusk.
MOSQUITO & FLY AUTOMATIC PLUGIN Relax and enter the land of nod knowing your family is protected by a mosquito and fly repellent. Mortein Peaceful Nights is odourless and provides up to 30 nights protection against mosquitoes and flies.
MOSQUITO & FLY AUTOMATIC PLUGIN These refills have been specifically designed for Mortein Peaceful Nights, for an odourless and effective solution. The refill has been revolutionarily designed to ensure no contact with product when changing the refill.
NATIONAL PARKS EDITION Inspired by Eucalyptus trees from the Blue Mountains National Park; this subtle, sweet-smelling eucalyptus spray is ideal for shooting down flies, mosquitoes and other flying pests that invade your home. With more than 90 per cent natural ingredients and 0.2 per cent trusted synthetic actives, it will take care of business and leave your home smelling like the fresh air of the Blue Mountains.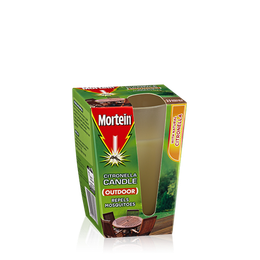 Make sure there's no mosquito trouble ahead, just music and moonlight, love and romance with this mosquito repellent candle, which contains natural citronella.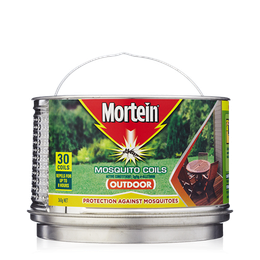 Helps make your outdoor get-together a bite-free zone with up to 8 hours of protection from a Mortein Mosquito Coil.